How students are keeping busy through the global pandemic
As COVID-19 makes its way through Kern County, students have to find ways to keep themselves occupied. With the stress of losing your senior year, athletic season, and for some their only safe place students have tried to find ways to stay busy. Being home with no social interaction and a constant worry about the world around you, can be exhausting. Even with all the chaos going on, students are still finding ways to see the light through it all.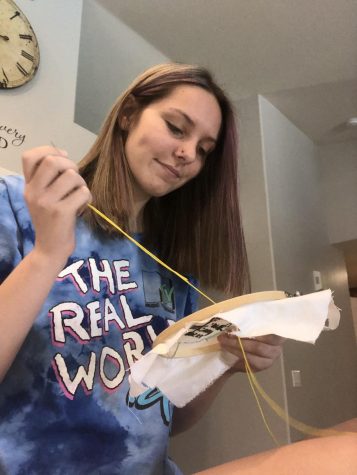 Some Taft High students are finding ways to keep their hopes high. A couple of Taft High students have taken it upon themselves to try a new hobby. Emma Neudorf said she's always wanted to try embroidery, and now was a perfect time. She has embroidered three designs and plans to frame them. Regan Barnachia, Allie Barnachia, and Elema Martelli have started sewing. They have made medical face masks, aprons, headbands, and are in the process of making quilts. They also got a puppy (Birkin) who they will be making sweaters for.
Others are doing activities outside to keep themselves busy. Robbi Caudle and Alex Ramirez went to Wind Wolves Preserve for a hike. Macayla Wells and her family get their fresh air by going out and golfing.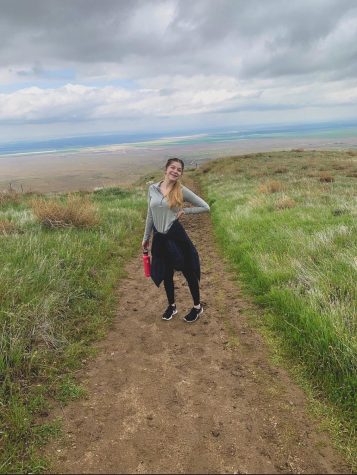 Wyatt Renfroe and his family have been doing some chalk art outside. They try to go out and golf every day. These Taft High students are making the best out of this crazy situation.