Jacquelyn White, Public Information Officer
November 6, 2018
The TUHS Fall Sports Banquet will honor athletes who participated in football, cheerleading, girls' golf, cross country, volleyball, and girls' tennis on Nov. 7 at 6:00 p.m. The event will begin in Mullen Gym with dinner catered by Flaco's Tacos followed by individual awards with each team and coaches. Tickets for the event can be pre-purchased for $10 in the athletic office or can be purchased at the door for $12. Coaches and athletes attend for free, but friends and family members will need...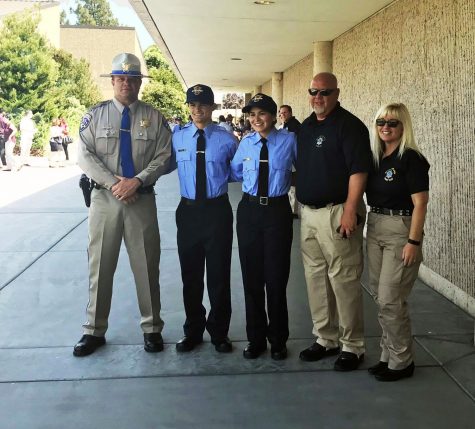 McKenlee Wescott, News Editor
November 1, 2018
Three years ago, Officer Adam Taylor and Tommy White got together and created a CHP Program at Taft Union High School. They were inclined to create such a program on the request of former student Christian Simpson. In order to create such an advanced program, Taylor and White had to get approval from the school board. Starting with 12 students, the CHP Explorer Program was a go. To become an explorer, the students must to be 15 through 20 years of age. Explorers are highly involved with volunteer...
Sofia Zendejas, Sports Editor and Reporter
October 31, 2018
Cash for College Night is an event that gives seniors a chance to complete their FAFSA or Dream Act application for college. There will be volunteers to check on applications and answer any questions. It would be helpful if students take their parents or guardians to help assist with the financial portion of the applications. It will be on campus in the I.R.C. Lecture Hall (across from the cafeteria) on Thursday, Nov. 1. from 5:00 p.m. - 8:00 p.m.
Christopher Green, Opinions and Editorial Editor
October 23, 2018
At Taft Union High School, coed physical education is in action. Why? In order to offer non-coed P.E., schools must have applied for a waiver. At the time, Taft High didn't...