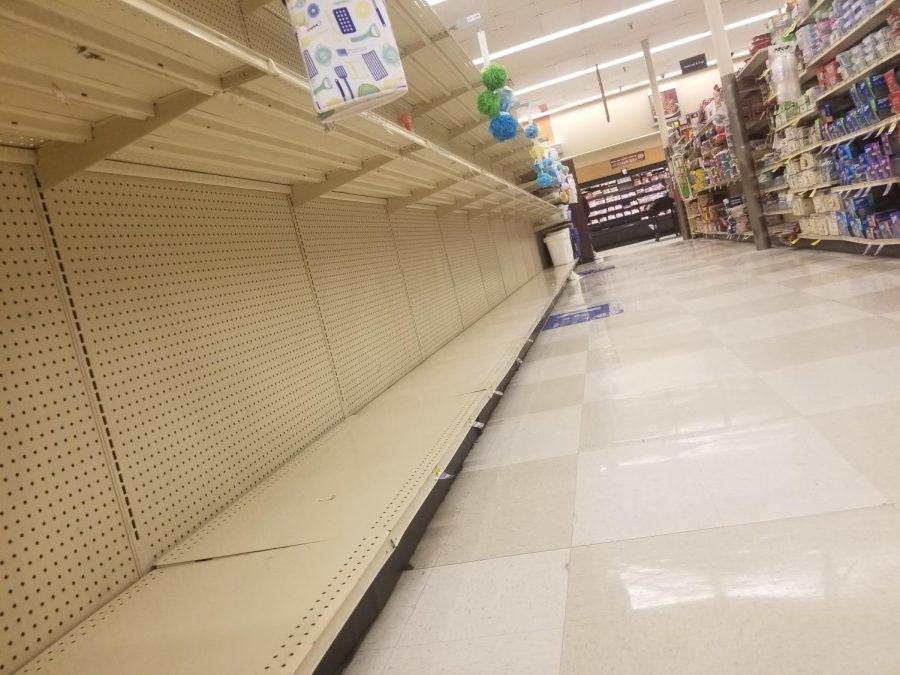 Conner Harris, Reporter
March 27, 2020
So here we are guys; it has been one week that we have not been to school. We are all adjusting to the drastic changes that have come with there being no school. Many of us have been doing good things such as getting our work done and staying on top of our grades during this time frame of self-quarantine. It has forced us to stay home and only leave when it is absolutely necessary. Throughout our town, we have noticed many changes, most of it regarding our restaurants, donut shops, and grocery stores....
Alo Maino, Editor in Chief
March 17, 2020
Attention seniors! As of right now, Jostens will be on campus to distribute the cap and gowns tomorrow, March 18th, 2020, in the quad during lunch. This information may be subject to change but, if it all plays out well, seniors, you will be able to pick your cap and gowns tomorrow.
Brayden Ivy, Reporter
March 13, 2020
Lately a disease known as coronavirus (COVID-19) is making a impact on TUHS, Kern County, and the whole world. COVID-19 is  a "flu like" disease that causes respiratory issues, coughing, sore throat, and fever; however, the severity of these symptoms varies from person to person. To avoid getting COVID-19: 1. Try to avoid close contact, 2. Wash your hands regularly, 3. Avoid areas that could be infected, and 4. Try your hardest to avoid traveling. This mass spread of coronavirus affects us all,...
Jessica De La Cruz, Reporter
February 6, 2020
Oil Tech is accepting applications for the Class of '23 until Friday, February 7th. If field trips, guest speakers, job shadowing, summer internships, and special events sound like something you'd like to be a part of, then make sure to pick up your applications...
Cheyanne Landreth, Reporter
January 31, 2020
An Interact Highway Clean Up is on Saturday February 1 from 8 AM to 11 AM. You can be involved and get a permission slip from Mr.Morris in Room 256. They will be meeting at the Bus Barn on a Sunday! The Interact Club exists, says Mr.Morris, "to provide...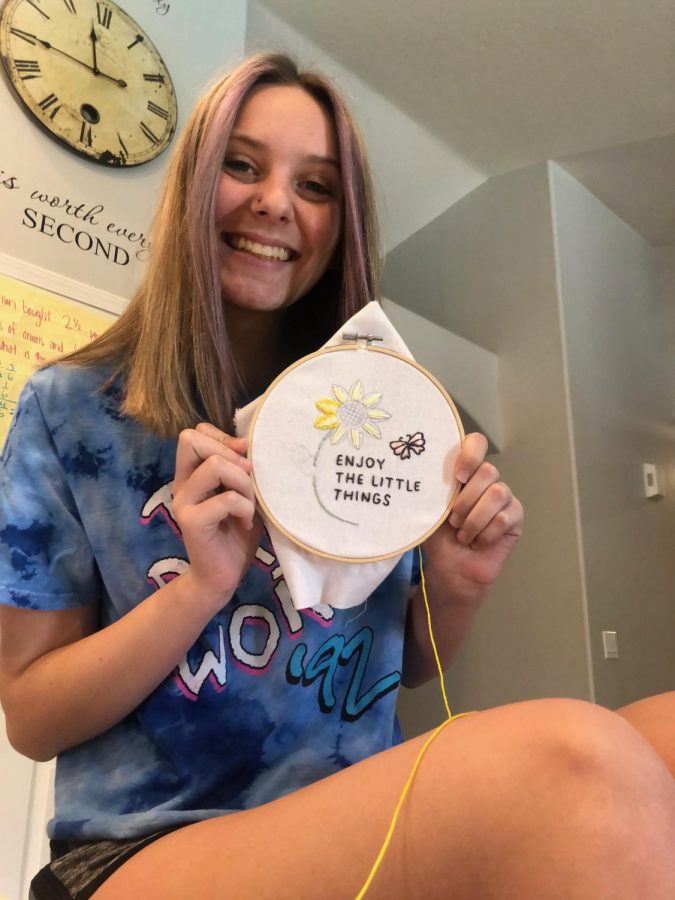 Jazmyn Chavira, Reporter
March 27, 2020
As COVID-19 makes its way through Kern County, students have to find ways to keep themselves occupied. With the stress of losing your senior year, athletic season, and for...
Jazmyn Chavira, Reporter
March 20, 2020
Over the last few weeks, some of Taft High's senior AVID students have been assigned to complete a Senior Project. A senior project asks it's AVID students to organize...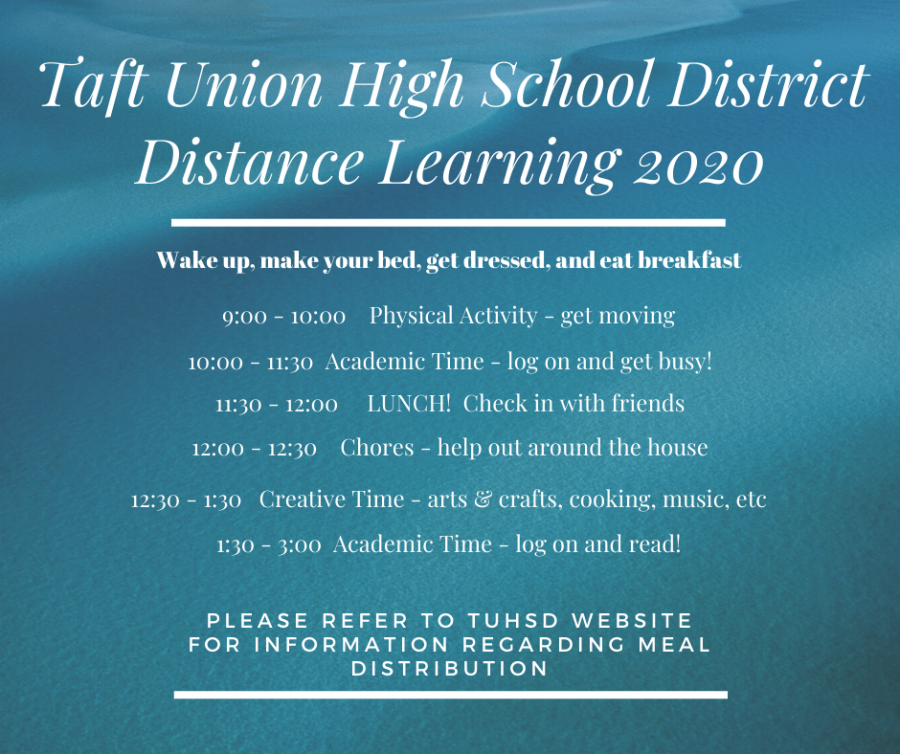 Alo Maino, Editor-in-Chief
March 27, 2020
Due to the orders of the Kern County Superintendent of Schools and with the spreading of COVID-19, Taft High and other schools in Kern County closed down. Schools were said...
Emily LeDuc, News Editor and Reporter
March 12, 2020
Students are the most important priority of any school so it is important that schools are able to meet the various needs of their students. It is necessary that teachers...