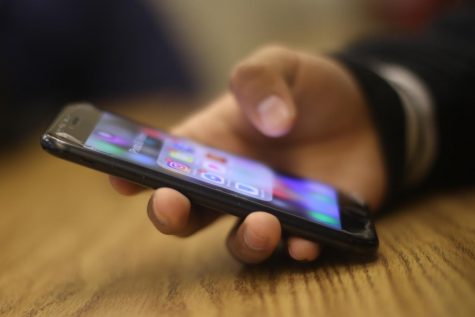 Ramiro Gonzalez, Reporter
February 15, 2019
In the 21st century, cell phones play a huge role in everyone's day-to-day life. Most of the phone usage in the world ranges from (12-17) year olds, and almost everyone in...
Christopher Green, Opinions and Editorial Editor
February 13, 2019
Let's focus on our work, studying, and school related papers for a bit. Or not? It seems there's a misconception that school isn't about learning to students. School's...
Three cheers for the three SSL champions
February 7, 2019
For the first time in 29 years, the Taft Union High Schools varsity boys basketball team has won League. On Monday, Taft...
February 7, 2019
The Wildcats were on a winning streak for a while but, on Jan. 22, they had their first loss in a while to the Shafter Generals....
A win plus a loss for girls basketball
February 7, 2019
On Jan. 29, the Lady Wildcats had a sad loss against McFarland. The girls went into this game knowing that it was going to...