Andrew Robertson, Reporter
October 1, 2018
Starting on Monday and ending on Friday, everything in the student store is forty percent off to make room for new Adidas apparel. ASB is going to be making the designs for the apparel. Also, on Monday and Tuesday, cheer uniforms for the boys in Powderpuff will be passed out during lunch in the ASB room. Sweats for the girls will also be given out Monday and Tuesday at the student store.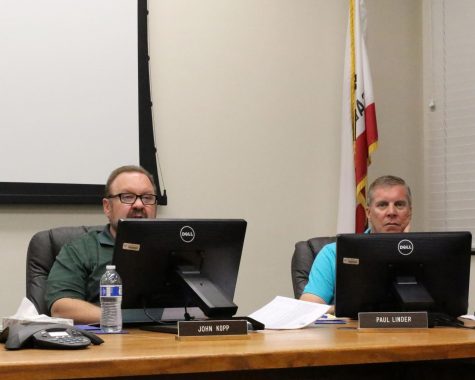 Jonah Armstrong, Chief Photographer/Reporter
September 26, 2018
On Sept. 10, 2018, the TUHS board meeting was filled with some levity but, due to recent events, most of that uplift was overshadowed. Much was discussed at the board meeting with board members enthusiastic about the positive feedback from parents and students, who (so far) are enjoying this new chapter of TUHS. However, as Taft High seems to have entered this new era in its history, many problems have come up concerning some behavioral issues among members of the Wildcat varsity football team. School...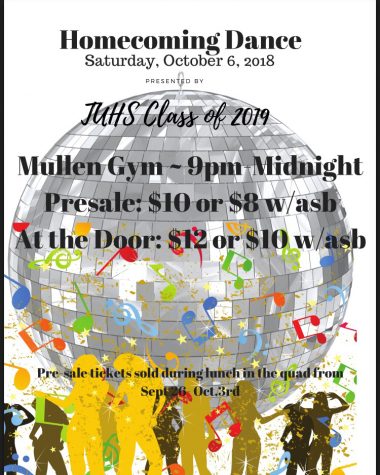 Mariah Nevarez, Editor-In-Chief
September 25, 2018
Homecoming week is next week and there will be plenty of activities to keep students busy. Homecoming dress up days are going to be: Monday, Oct. 1 - Greaser/Poodle Skirts Tuesday, Oct 2. - Disco/Hippie Wednesday, Oct. 3 - Neon Colors/Crazy Hair Thursday, Oct. 4 - Rock /Grunge Friday, Oct. 5 - Spirit Day (Wear Blue or Gold) Students are encouraged to go help their class with decorating homecoming floats. The floats are out and ready to be decorated by volunteers. "Hump-Day,...
Alo Maino, Reporter
October 17, 2018
Taft High held Club Rush on Sept. 20-21. Club Rush has been around since the year 2000 here at Taft High according to Eric Newton. Our new ASB Adviser, Maria Alvarez, set up Club Rush this year. This is her first year at Taft High, but she has experience...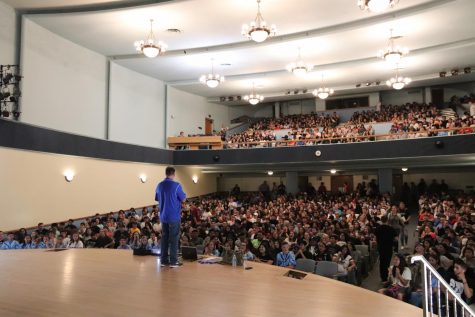 Ramiro Gonzalez, Reporter
September 25, 2018
Taft Union High School welcomed returning Wildcats and incoming freshmen with a "High-Five Highway" on the first day of school. Staff members and ASB students, lined up, one-by-one to high-five each student on their way into the campus. Freshman,...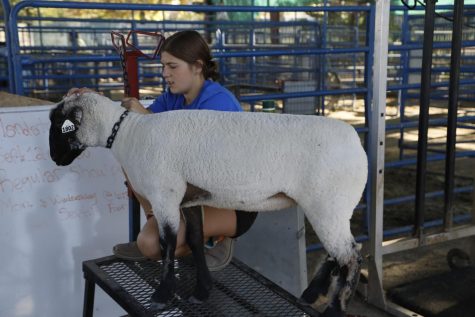 FFA gets ready for the Kern County Fair
September 18, 2018
Members of the FFA have a stacked practice schedule when it comes to the preparing for the fair. Members have to go to the farm grounds and do tasks such as feed, clean, and tend to any needs of the animals. The animals range from turkeys, chickens, and pigs to goats, sheep, and steers. The animals are...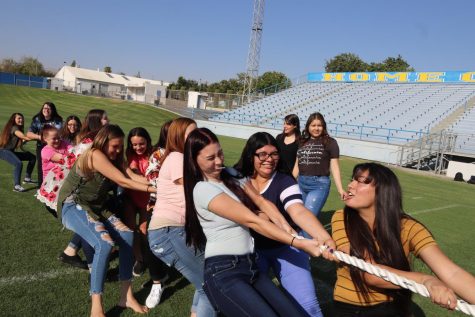 Christopher Green, Opinions and Editorial Editor
September 14, 2018
These are the first weeks of school here at Taft High School. Teachers are passing out assignments, freshmen are getting used to their schedules, and seniors are preparing...