Columns
We will add columns as the year progresses.  Check back later.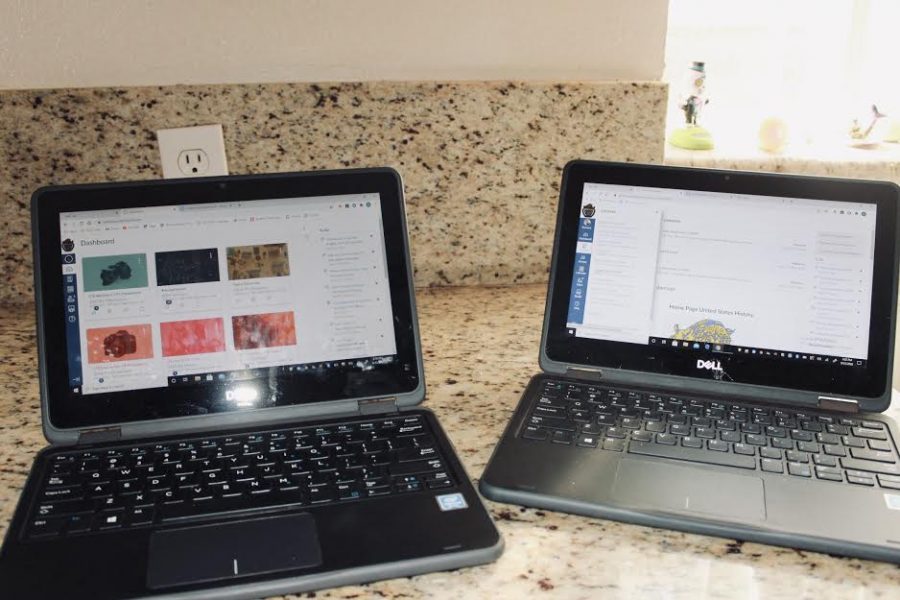 Raven Yeager, Reporter
September 24, 2020
Going from learning in school everyday to learning online can be a stressful thing. Due to the COVID-19 pandemic, the California Governor decided to make all schools in Kern...
Emily LeDuc, News Editor and Reporter
May 28, 2020
The lunch program has provided food for those who may not be able to provide for themselves during the quarantine. Families who utilized the lunch program are...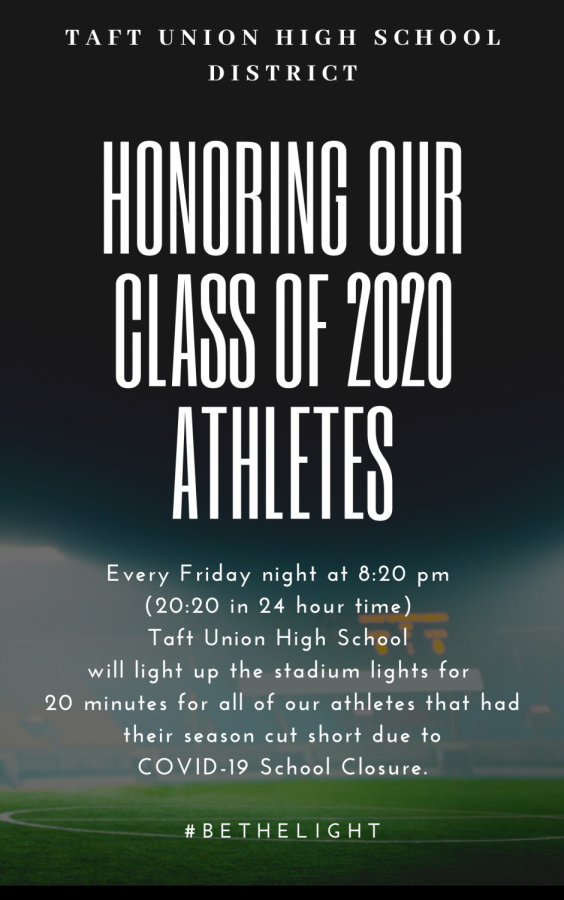 Taft Union High School will turn the football field stadium, softball, baseball, and track lights on every Friday night at 8:20 for 20 minutes in honor of all the senior athletes. While the coronavirus has shut down the TUHS...