Columns
We will add columns as the year progresses.  Check back later.
The year 2020 was a hard year for most. This year made people realize what they truly needed and appreciated in life. Even though it seemed like the year 2020 only was bad, ...
2020 was a long year for many and couldn't seem to go by quick enough; now that it is over, it feels as if the time flew by. A pandemic spread drastically all over the U.S....
Yes, it is finally December and the year is coming to an end with 2021 right around the bend. It seems like everyone who has made it through 2020 has done so with eagerness...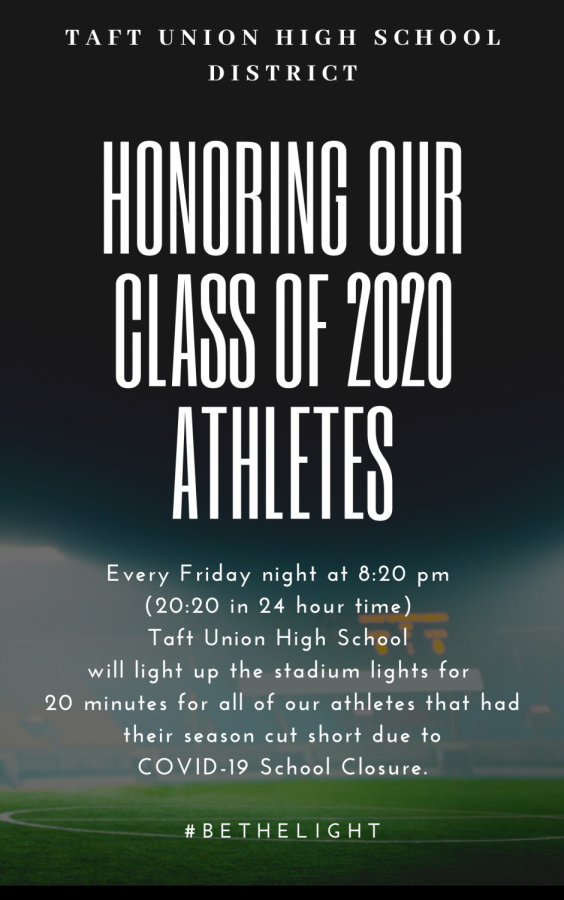 Taft Union High School will turn the football field stadium, softball, baseball, and track lights on every Friday night at 8:20 for 20 minutes in honor of all the senior athletes. While the coronavirus has shut down the TUHS...