Columns
We will add columns as the year progresses.  Check back later.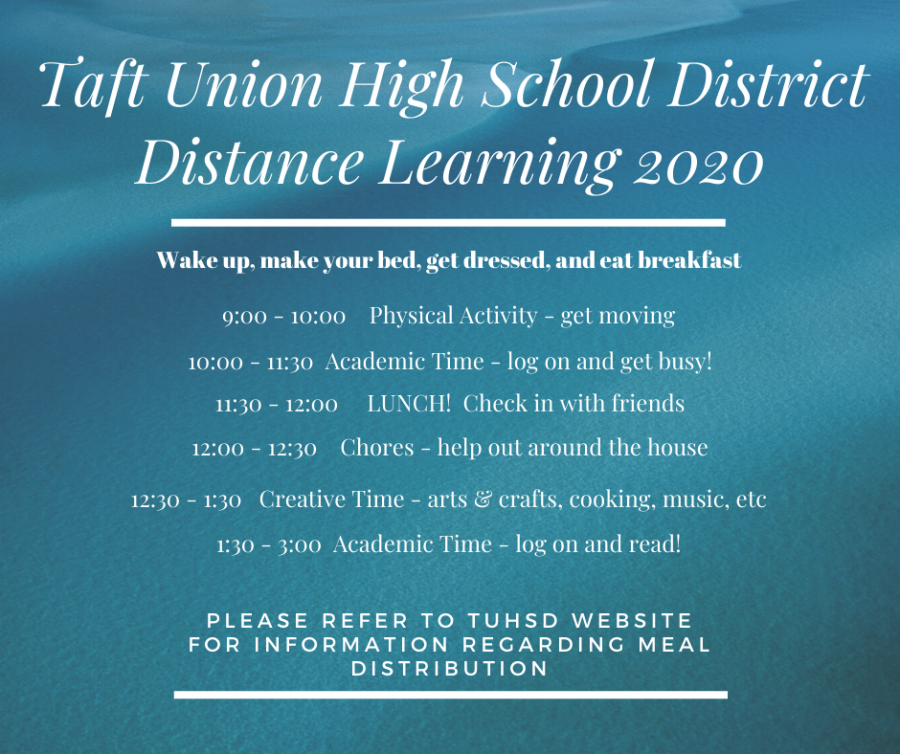 Alo Maino, Editor-in-Chief
March 27, 2020
Due to the orders of the Kern County Superintendent of Schools and with the spreading of COVID-19, Taft High and other schools in Kern County closed down. Schools were said...
Emily LeDuc, News Editor and Reporter
March 12, 2020
Students are the most important priority of any school so it is important that schools are able to meet the various needs of their students. It is necessary that teachers...