Columns
We will add columns as the year progresses.  Check back later.
Emily LeDuc, News Editor and Reporter
May 1, 2020
It is now official that the rest of the school year has been canceled and with that so have many loved events. Prom is the one that first comes to mind when students are asked...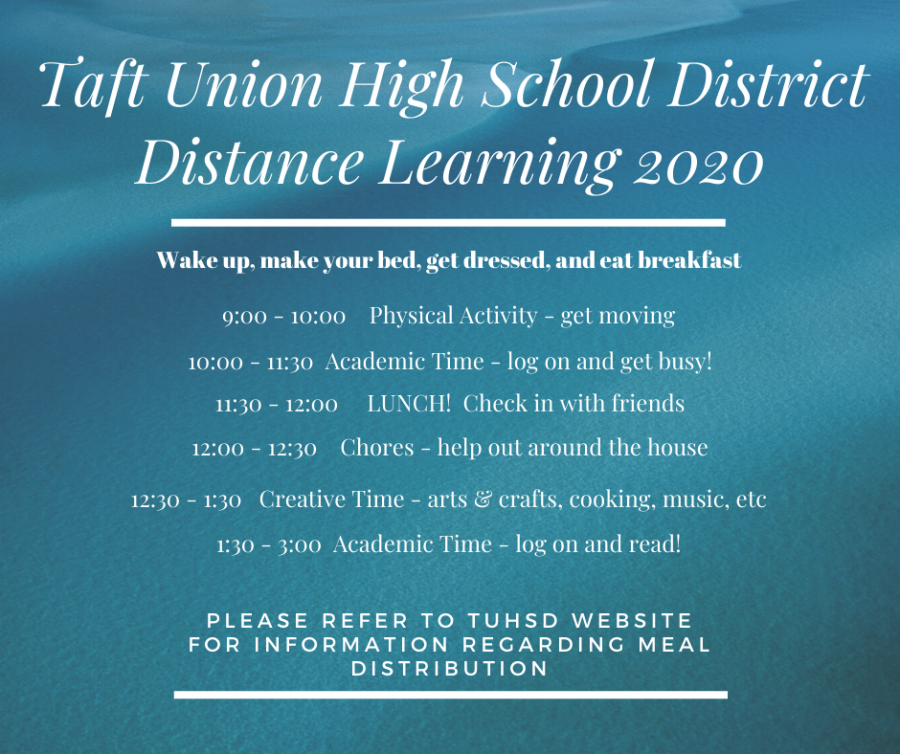 Alo Maino, Editor-in-Chief
March 27, 2020
Due to the orders of the Kern County Superintendent of Schools and with the spreading of COVID-19, Taft High and other schools in Kern County closed down. Schools were said...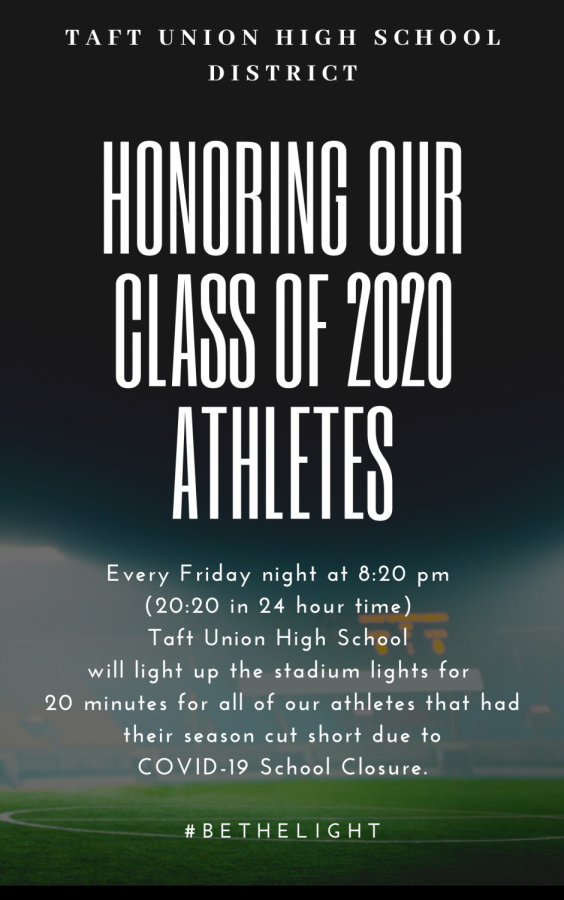 Jazmyn Chavira, Reporter
April 28, 2020
Taft Union High School will turn the football field stadium, softball, baseball, and track lights on every Friday night at 8:20 for 20 minutes in honor of all the senior athletes. While the coronavirus has shut down the TUHS...