A Wonderful Night of Christmas Music
The Taft High Instrumental Music Department, directed by Amanda Posey, put on their annual production of A Christmas Concert.
The first group of the night was the Concert Band holding more than 50 students. The songs they performed were as follows: "It's the Most Wonderful Time of the Year", "African Holy Night", and "All About Christmas".  
Next up was Jazz Band with over 20 students who performed, "Feliz Navidad", "Go Tell It On the Mountain", and "Rockin' On Top of the World". Jazz band has been around since 2011 and is scheduled to perform again at the Taft College Preschool and Roosevelt, for their final, and again for Cinco de Mayo.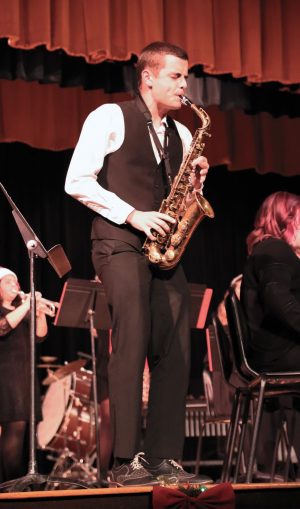 Making its grand debut was the String Orchestra playing "Burgundian Carol" and "Believe". Taft High has not had a string orchestra in over 35 years. They finally had a chance to break in their new instruments all the way from Core in New York. These instruments came from the same factory and were all made at the same time. Mrs. Posey told the audience the entire orchestra is a "family" of instruments and should outlive us all. Senior Jessie Moseley said, "We did very well for our first performance, but we have much to improve."