Taft High Kicks off the Holidays with Instrumental Christmas Concert
Nearly 70 Taft Union High School students in Concert Band, Jazz band, and String Orchestra will present a Christmas concert directed by Amanda Posey from 7 to 8 p.m. on Friday, December 15th in the school auditorium. The concert will be free and open to the public.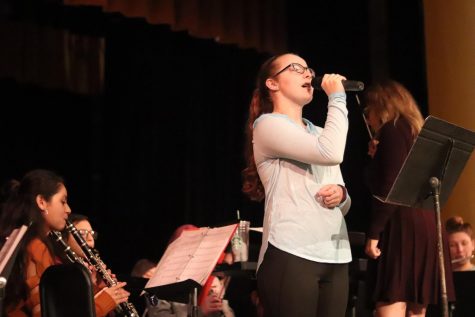 The string orchestra will debut for the first time since 1982. All three groups will be performing  and the finale will be a combined Christmas sing along. Raygan Wescott, who also plays clarinet, is doing a solo performance for Winter Wonderland.
The Concert Band will be playing the following songs: It's the Most Wonderful Time of The Year by Edward Pola and George Wyle, and arranged by Chris Sharp, African Holy Night by Robert W. Smith, and All About Christmas by Gary P. Gilroy.
The Jazz Band will be performing the songs Feliz Navidad by Jose Feliciano, arranged by Victor Lopez, Go Tell It On The Mountain by Roy Phillippe, and Rockin' on Top of The World by Ballard and Silvestri.
String Orchestra will play Burgundian Carol Tradition French Carol, arranged by Dackow, and Believe by Ballard and Silvestri.
Lastly, the finale song to be performed is A Holiday Celebration, arranged by Michael Story.
We hope to see you there!