Girls' varsity tennis comes to an end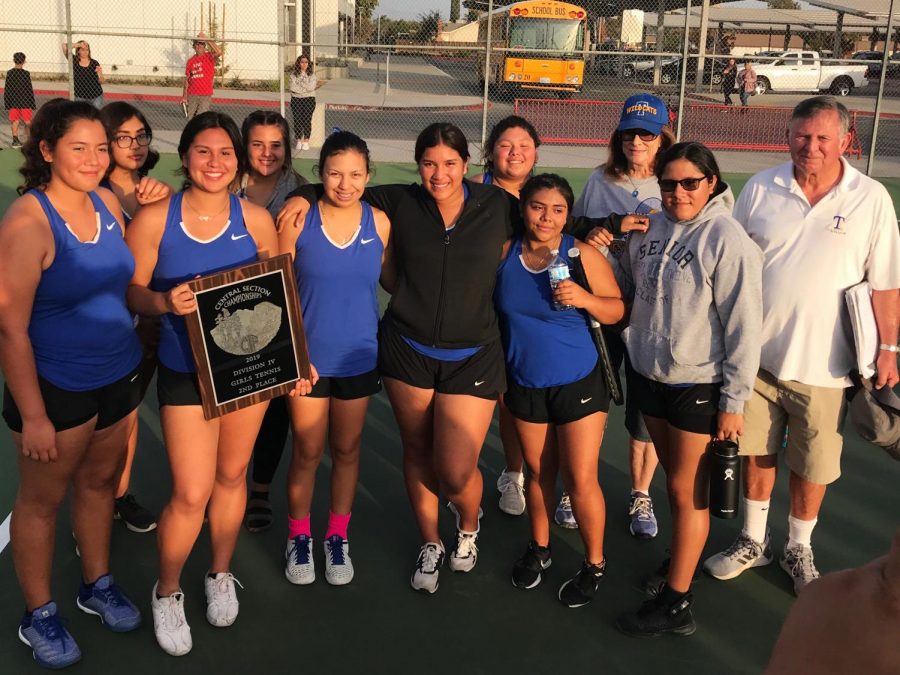 The TUHS varsity girls tennis team made their way on a 3-hour drive to Kerman for the Valley D-4 finals on Tuesday, November 12th. 
During the singles, we had two winners, #2 Arelie Paz and #5 Cindy Perez. Our #1 for singles, Valerie Munoz, lost in a tiebreaker after splitting sets. When asked how she felt when she had to go into a tiebreaker, Munoz said, "I felt scared because the number one for Kerman was really good, and I also felt kind of confident because I had played another great player before her and won the tiebreaker." Kerman had the lead in the match after singles with a 4-2. For a chance to win, the team had to win all three doubles. Munoz and Paz won at #1 doubles while #2 and #3 doubles lost. This led to a final score with Taft losing 3-6. Kerman won Valley Championship and Taft placed 2nd. Wildcats were awarded second place Valley Plaque. 
In the end, Taft was strong throughout the season with a 23-4 overall record. They won SSL with a 12-0 and won the 12-team Wasco Tournament. In the individual S.S.L. play, Munoz won singles and Paz was 2nd. For doubles play, Jessica De La Cruz and Jeidy Perez won 1st and Cindy Perez and Gaby Aguliar finished 3rd. Munoz has played tennis all 4 years of high school and was asked what she enjoyed about her last season, she said, "What I enjoyed about my last year is that I was number one and that I got to finish the season with some great coaches and teammates."