Antonio Guzman, Taft High's cross country superstar
Antonio Guzman showcased his talent again on Friday, September 20th, when the Taft High Cross Country team ran their third race of the season. The team headed out to Sierra Pacific Course to compete in the Sierra Pacific Milky Way. This time around, Taft High was one of the bigger competitors in this race, having a total of six JV boys and five JV girls both running the 2-mile.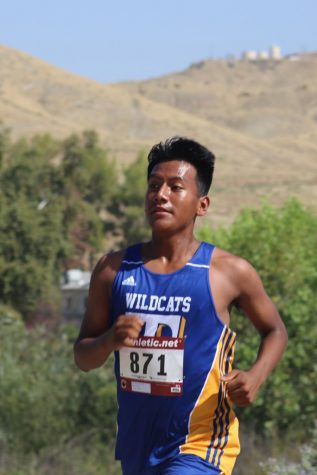 The stand out for this meet was, yet again, Antonio Guzman. Guzman placed first in his race consisting of 12 other competitors with a time of 12:05.54. When asked how it felt getting first place Guzman had this to say: "I felt good about getting first, but I knew that the time I got for that race could of been better, which I am trying to do for the last race."
With a follow-up question of, "How do you look to improve your time, for your next race?", Guzman followed up with, "It all comes down to me; the coaches could only do so much to help me but, since I have had experience, I know some workouts to do on my own, and I like to see the competitor's times and how fast they were to motivate me."
Stay tuned to see if Guzman can accomplish his goal of improving his time.