Wildcats off to a hot start
The Wildcats came out this season with close games at the start followed by two major wins.
Taft 42- Cabrillo 22
The TUHS Wildcat's defense stood strong against Cabrillo's offense, and they also were spreading the ball around and came out with a strong team win.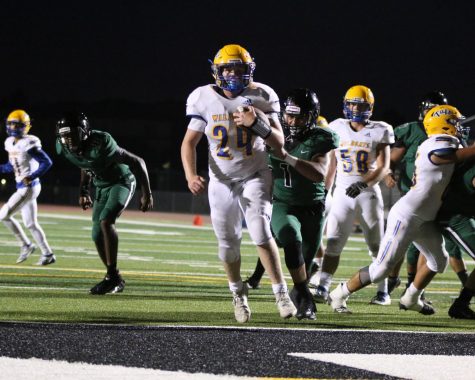 Tehachapi 12- Taft 34
The Wildcats had and amazing win even though, at some points during the beginning of the game, there were some times that it felt like they were starting to lose pace. But then they started running the ball down and that led to opening up the passing game, which was led by running back Junior Chad Berry(2) and Garrett Jeffries (11)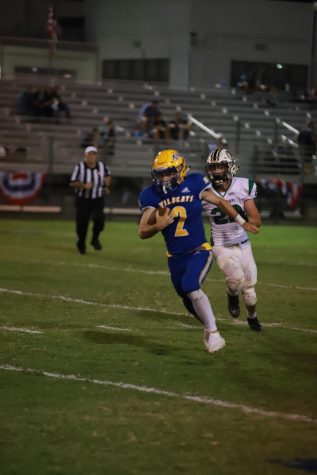 Cal City 8- Taft 6
TUHS Wildcats vs. the Tehachapi Warriors was a game filled with many hits on the QB, many sacks in the backfield, and even a few picks. Even though the game did not turn out the way that the team wanted, there were high moments and also the sight of how great our defense can be.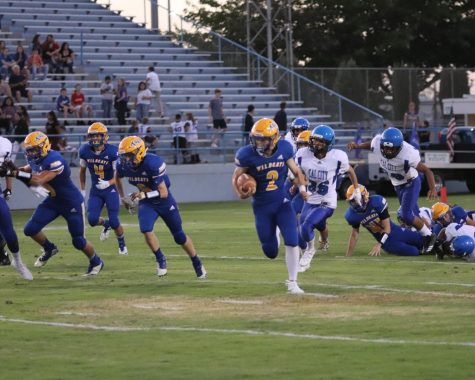 This was a jam-packed first home game that included the TUHS Wildcats vs. the Cal City Ravens. Some positives were the cheerleaders and the band doing the Wildcat chant back and forth, or even the cheerleaders repeatedly trying to get the people in the booth to play Fireball.
During the fourth quarter, however, one of our players, Austin Massey, was injured.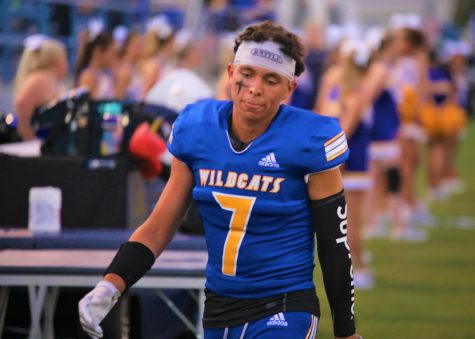 After the game, I asked him, "What was going through your head when you went down?" He replied, "I was stressed. I knew I wouldn't be able to finish the game and would miss the last drive." I then followed up with another question. I asked, "What would you change about the game if you could? He answered, "If I could change something I would skip on the soda I had for lunch." I then asked him, " What even happened by the way?" He said, "Both of my legs cramped up from drinking that soda at lunch."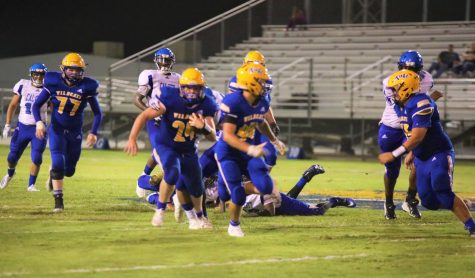 Bryce Veach took the time for a post-game interview. His biggest takeaway from the game was, "The punt that we missed!" Regarding how Veach felt the season would go, he said "It will go great if we keep working." He then commented about the varsity team's strengths: "The team we played was not better than us; it's just we had one mistake in the first half on defense; but on offense, there were a few things holding us back." That lead me to ask him, "What was holding you back?" He said, "Just like we were not getting yards and our team kept talking crap and we need to shut our mouths–that was a big part of why we lost."
Taft opened the season with a close-call win against Kern Valley at an away game early in the season.
So far this season the Wildcats are 3-1:
Taft 42- Cabrillo 22
Tehachapi 12- Taft 34
California City 8- Taft 6
Taft 24- Kern Valley 22