Suicide awareness and teen struggles
The guest speaker, Ellen Eggert from the Kern County behavioral health and recovery service, hit hard with her words when she addressed the issue of teen suicide and how prominent it's become.
"You can ask the question and you can make a change," Eggert spoke as she expressively showed the students ways to spot and help someone who is dealing with the thought of suicide.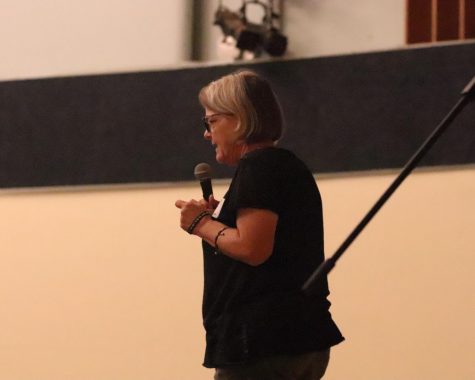 Included was a lengthy presentation centered around multiple real-life stories of teens who have, unfortunately, been through horrible things concerning bullies and rough home life and how those incidents lead to the dreadful thought of suicide.
"Who here is or has struggled with suicide?…Who here knows about someone struggling with suicide or lost someone to suicide?" 
These were the questions Eggert asked a whole auditorium full of young teens. Some say there's no issue with the questions, others think it was immoral and too personal of a question.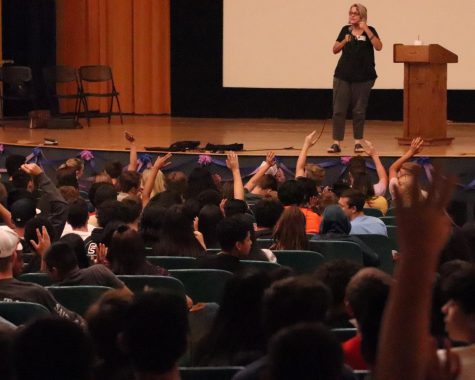 Esteban Espinosa, a Junior at Taft Union High School said, "Why would she ask the students who was suicidal? No one wants to tell them that. Teachers and staff should've taken the students that raised their hand outside to talk about ways they can try and help them instead of leaving them there. She made jokes trying to lift the mood and it was insensitive."
Staci McMinn, the health career teacher at Taft High, also briefly took the stage and addressed the staff and their efforts in fighting against teen suicide.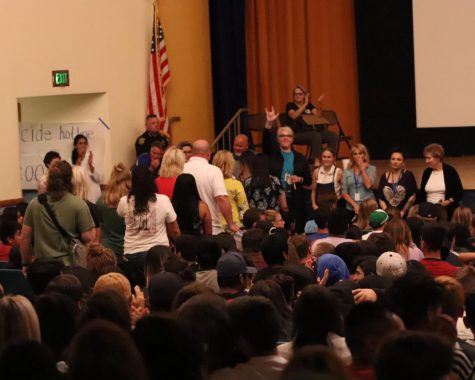 In an interview about how school played a roll in the concerning rise of teen suicide, McMinn said, "You guys, [the students] are the first line of defense."