Yearbooks are HERE
The 2018 yearbook will be distributed Monday, May 14th. Seniors will go to the cafeteria in their 7th periods on Monday for senior distribution and the yearbook dedication ceremony. The yearbook will be distributed to freshmen, sophomores, and juniors in the quad and the library quad on Monday after school. Students should follow the signs to find where to go to receive the yearbook.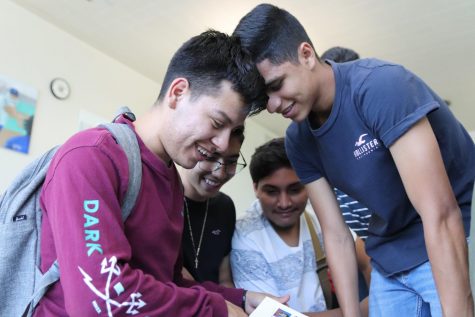 The yearbook signing party will be held from 6-8 p.m. on Monday in the cafeteria. Students can come and get their yearbook signed by friends and acquaintances at once. There will even be free drinks provided. Yearbook adviser Mr. Carnal said, "Yearbook students put a lot of effort into this project and it shows on every page. This is my 10th and final yearbook and, like the others, I am positive it will win awards. Photographically, I believe it is the best yearbook Taft has ever produced. The cover and the theme are spectacular."
For students who have not purchased a yearbook yet, they can buy one and bring a receipt on Monday because they won't be on the official list. Yearbooks can later be picked up in the business office or purchased for $70 with an ASB card and $75 without.