The FFA students showcase their livestock at the Kern County Fair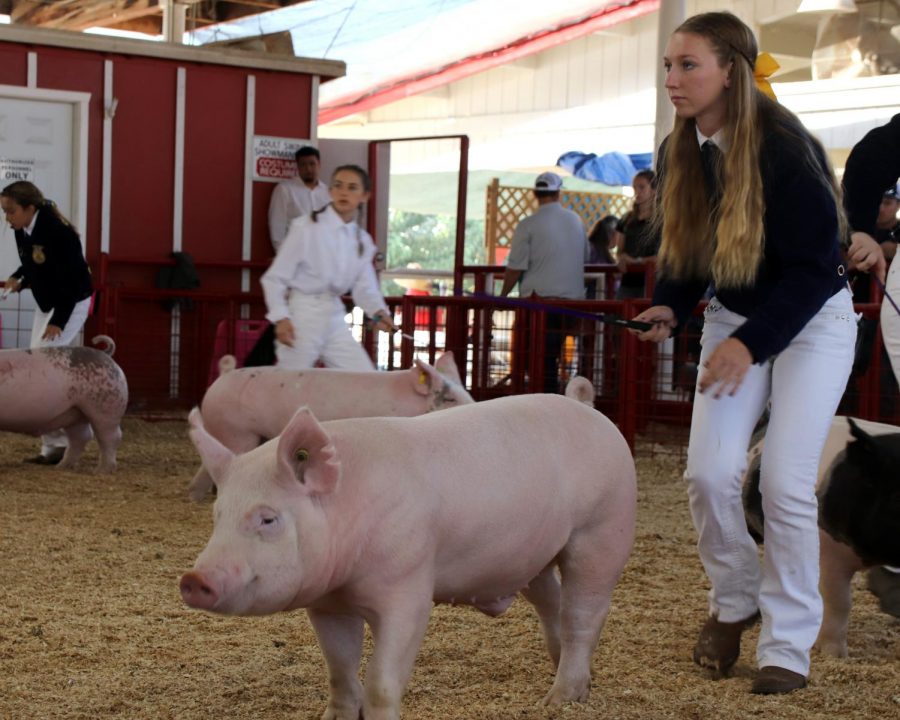 The Kern County Fair was an annual event that occurred at the end of September. This year, the fair was held on September 18-29th, 2019.
The fair had many different events that people attended, such as rodeos, monster trucks, and concerts such as Truxtun Mile, KC and the Sunshine Band, and Traci Byrd, just to name a few. The fair also included a carnival for the children, petting zoo and many sit-down event shows for the kids.
The Kern County fair could not be complete without different vendors of food, such as corn dogs, corn on the cob, baked potatoes, and famous cinnamon rolls for all to enjoy.
 The fair also had many exhibits ranging from people selling items to viewing fine arts, crafts, creative arts and much more. The highlight for Taft High students is the animals. Our FFA program contributes to the shows and auctions every year. The following students spent hours preparing and showing their animals this year:
Arguelles, Mataya (Pig)

Benavides, Courtney (Pig)

Benavides, Jose (Pig)

Brock, Dakoda (Steer & Alpaca)

Brown, Garrett (Pig)

Brown, Megan (Lamb)

Buddell, Chucky (Pig)

Buddell, Danny (Pig)

Bullard, Madison (Pig) 

Chavira, Jazmyn (Lamb)

Cribben, Rae-Lynn (Steer, Heifer, Lamb & Alpaca)

Dean, Chayse (Steer)

Eveland, Matthew (Pig)

Froenher, Savannah (Pig)

Gorham, Kyle (Pig)

Hartley, Payge (Goat & Alpaca)

Hielscher, Kaden (Lamb)

Johns, Emily (Pig)

Krontz, Automan (Goat)

McCord, Alexis (Pig)

McDonald, McKena (Pig)

Mead, Alexis (Pig)

Morgan, Dacia (Lamb)

Parker, Andrew (Steer & Heifer)

Ptak, Ava (Pig)

Reilly, Macaela (Lamb)

Rodriguez, Roberto (Lamb)

Rowden, Levi (Lamb)

Terry, Genea (Lamb)

Turner, Jordyn (Pig)

Welch, Tyson (Pig)

White, Alyssa (Lamb)