South area tennis tournament recap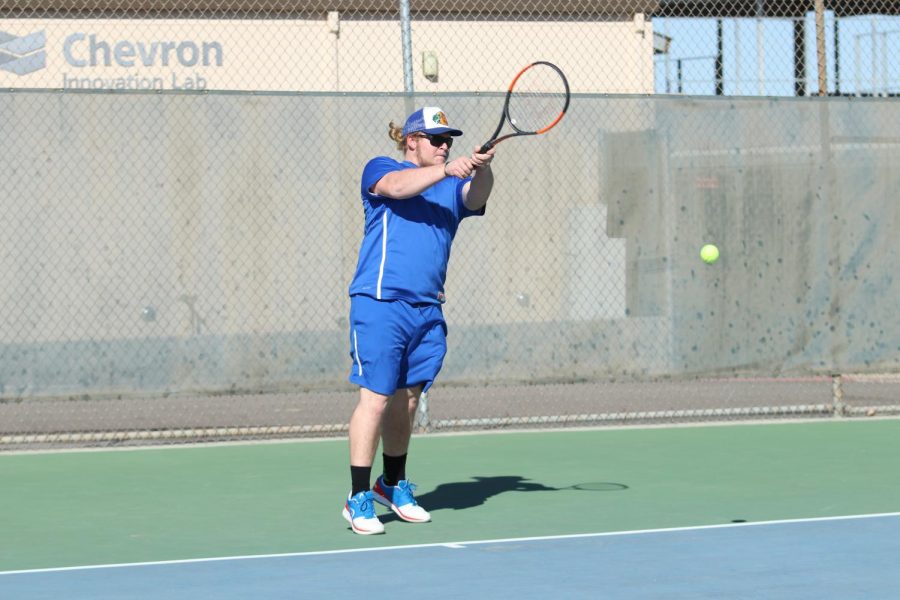 The south area individual tennis tournament was held on April 25 and 26 at Wasco High.  24 singles players, and 24 doubles teams played for the top four spots to see who went to the Valley Playoffs.
In singles, Rudolpho Magana, the SSL singles champion, was unseeded. He faced Zapata from Independence, and won 6-2, 4-6,6-2. He then faced the #6 seed, Adkins from Liberty, and he lost 6-1, 6-1. This eliminated him from the tournament.
In doubles, Taft's team of Bryson Ginn and Antonio Guzman, the 5th place finishers in the SSL, lost to Vialobos and Rojo of Wasco, 2-6, 6-2, 6-0. This eliminated the Taft #2 team from the tournament.
In the other doubles bracket, Bryan Rivera and Tyler Nyguen, finished #1 in the SSL. They received a #6 seed, and were given a bye. In round 16, they beat the Golden Valley team of LaVida and Ramirez 6-0, 6-4. This advanced them to round 8, with the winner going to the Valley Playoffs. They played an excellent match against the #3 seed of Blaine and Zirenberg from Liberty, but lost 6-2, 6-3. They finished in a tie for 5th overall in the tournament.  
The four singles players advancing to the Valley Championships, are from Bakersfield Christian, Centennial, and two from Stockdale. The player from Bakersfield Christian is freshman Brett Yackovich, whose father, Brian used to work for the Westside Recreation and Parks District.
Of the doubles teams advancing to the Valley Championship, two are from Liberty, and the other two are from Bakersfield Christian and Stockdale.
Taft played Delano Tuesday in the quarterfinals of Division III at Taft at 3:30.