Home plate is our favorite place to be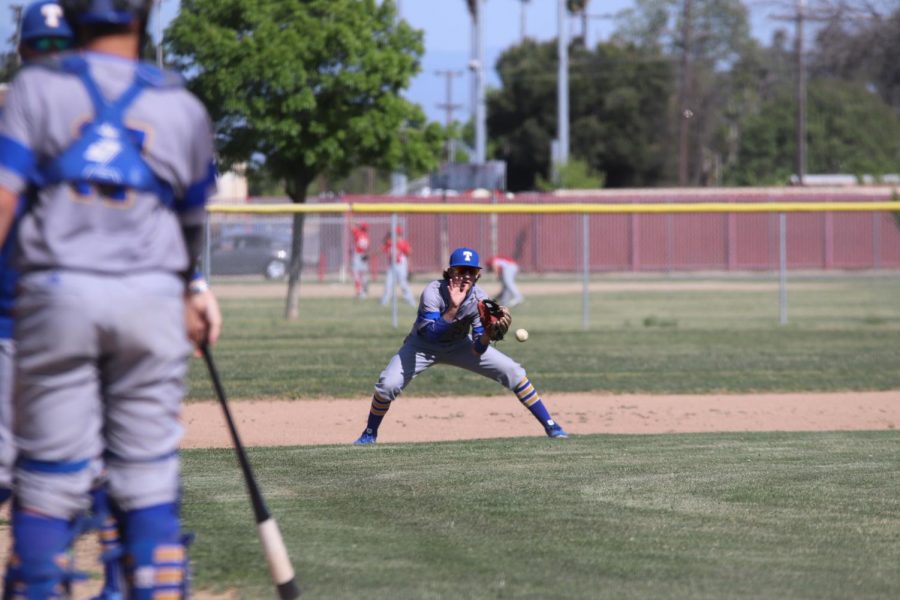 On Wednesday, April 10th, the varsity baseball team kept up their streak of winning. They beat the McFarland Cougars 18-2 only playing three innings. Jackson Van Roekel stole three bases, followed by Skyler Self, Logun Clark, Austin Massey and Chad Berry with one steal each while they were waiting to get to the home plate to keep the score going up.
Corbin Yaws and Michael Saldana pitched. Yaws pitched two innings and Saldana finished the last one. Yaws struck three boys out with Saldana striking one out. Skyler Self, Corbin Yaws and Reese Hammons got triples. Logun Clark had two doubles and Chad Berry had one double. The first inning, the boys scored five runs, then the second inning they scored 13 points.
Next up is a home game tomorrow against Chavez at 4.