The varsity tennis team won all league games
On September 4, 2018, the Taft High Varsity Girls tennis team overtook Chavez High School with a 9-0 match score, leaving them 4-0 in league.
Taft tennis teams fared well in their matches against Arvin High on Sept. 11.
The varsity girls swept their singles matches, and won the number-one doubles match, leaving them with an end score of 7-2. Players Diana Huizar and Cielo Woggn dominated the courts, winning all their matches against the numbers one and two Arvin players. Taft's Jessica DeLaCruz took the win in tie-breaker after a marathon match against her Arvin opponent.
For JV, our number one and two players Kayleigh Pence and Aleena Nelson both won their singles matches against Arvin's one and two. For Taft, Ana Solorzano won her singles match and her doubles match with partner Cristal Martinez in tie breakers. Callie Pittman-White and Jordan Dixon partnered up to get an 8-3 victory over Arvin's number three doubles team. The final match score was a 5-4 win for Taft's JV .
On Sept. 13, Taft varsity girls destroyed RFK in a home game with a 9-0 win. Varsity players Diana Huizar, Jessica DeLaCruz, Jeidy Perez, and Arelie Paz all won their matches in both singles and doubles. Taft's varsity girls continue to uphold their perfect league record.
The JV girls also took the win over RFK last night in Delano, making their league record 5-1. Taft's one and two, Kayleigh Pence and Aleena Nelson, both won their singles matches and then paired up for a win against the number one doubles team as well. Ana Solorzano, who recently moved up to the number three spot on the team, proved well with a strong singles win.  Allie Barnachia also took an exhibition singles win with two 6-0 set scores, and then teamed up with Callie Pittman-White to win their doubles match 8-0.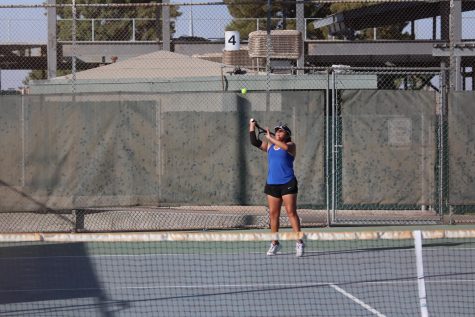 The varsity girls tennis team won their away match against Shafter with a score of 7-2 on September 18, 2018. Taft players Diana Huizar, Cielo Woggn, Valerie Munoz, and Jessica DeLaCruz lent to the win with two match wins each. Taft varsity tennis remains undefeated in league.  
The girls JV team lost 2-7 to Shafter, with their only wins coming from the doubles teams of Allie Barnachia with Callie Pittman-White and Angelica Brown with Cristal Martinez.
On the Sept. 19, 2018, Taft varsity girls team ousted Wasco tonight with a 6-3 win. Taft players Valerie Munoz, Jessica DeLaCruz, and Arelie Paz each were doubles winners. This win put Taft's record at an impressive 8-0 and Wasco's at 7-1, making Taft the current leader in the SSL league.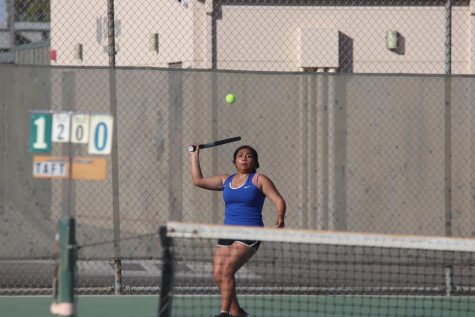 The JV girls had a great night as well. They swept both the singles and doubles matches, making the end match score 8-0. Taft JV girls score in league is now an impressive 6-2.
The Taft varsity girls tennis team had a strong performance in the Wasco Tournament on Sept. 21-22. They played against many different schools both in and out of our division. Their game scores were 28 wins and 19 losses, earning them 4th place out of the 12 schools in the tournament.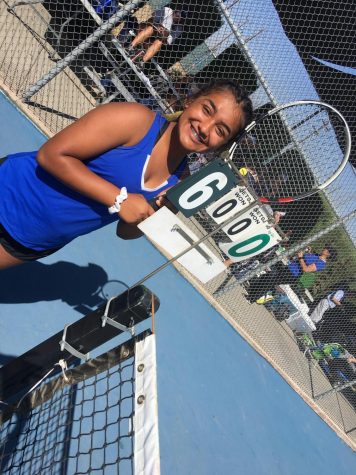 On day one, their scores were:
Taft vs East 1-3
Taft vs Highland 3-1
Taft vs West 4-0
Taft vs RFK 4-0
Taft players Diana Huizar and Arelie Paz won all four of their their matches.  
JV Girls Burrell Cup Tournament Day 1:
Taft's only win for the day came from singles player Ana Solorzano, who will moved on to compete in the Silver round.
On Sept. 24, Taft varsity girls tennis won their away match against McFarland with a score of 8-1. Players Valerie Munoz, Jessica DeLaCruz, and Arelie Paz won all their matches, both doubles and singles. The Taft varsity girls have won all their league games to date.