Senior Night Victory for Varsity
The boys started their game with Senior Night. They stood there waiting for their names to get called then they would go to their family and give them flowers. When they were done, it was time for the last game as a Taft High Wildcat. Taft started off strong with very strong defense. The opponents tried their hardest to get a goal in, but the Wildcat's defense was strong and the goalie blocked the balls. The forwards would get close and miss, but eventually they made a goal.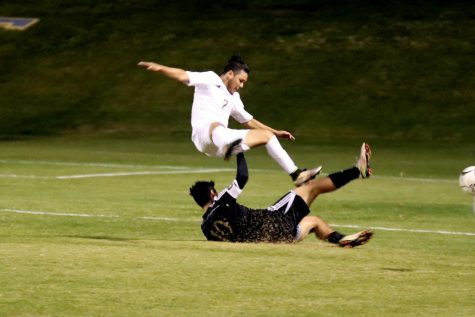 Once they got their first goal in, it was easier for them to get more. Some Kennedy boys started getting angry because they couldn't get past the Wildcats. As a result of this, they were playing a little dirty and would push the boys around. On the plus side, they were able to get free kicks. In the first half, the team scored three goals and one in the second half. The total score at the end was 4-0. The boys and the people in the stands cheered since they won their last game. Although they weren't able to go to playoffs, they still had fun. The varsity team was 4-8 in league and had an overall score of 8-17. On the other hand, the JV boys tied their game 0-0.