Senior Night Was a Success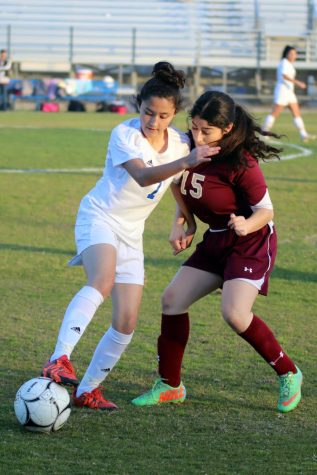 Girls' J.V. soccer started the night by winning their game 3-0. They scored two in the first half and one in the second half. Right now, J.V. has an overall record of 10-6-4 and 7-2-2 in league games.
Varsity hosted their Senior Night before their game. The seniors on the team were Zayn Herrera, Yadira Astorga-Leon, Saskia Haag, Elizabeth Huizar, Shaniah Reilly, and Taylor Hale. They walked out with their families and received flowers from their coach. When the game started, it seemed slow until Zayn Herrera scored a goal in the first half. In the second half, Taylor Hale made a goal, which left the score at the end of the night at 2-0. Even though Chavez had many chances to score, our Wildcat girls did not let them make any goals. This left them with a 9-5-5 overall score and a league score of 7-1-3.