Garden Club brings Big Apple Crunch to TUHS students
An apple a day keeps the doctor away, as the old saying goes. At TUHS, the Garden Club takes that seriously.
On Wednesday, October 9th, Mrs. Schoneweis hand picked eight students from the Garden Club to take the day to go to the Gopher Glenn Apple Orchard in San Luis Obispo to collect 600 apples to pass out to TUHS students.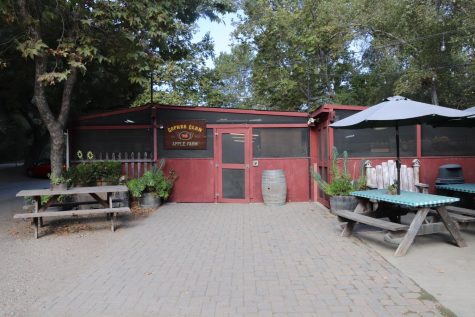 After taste-testing the different variants of apples, the Garden Club chose Mutsu, Splendor, and Jonalicious to purchase.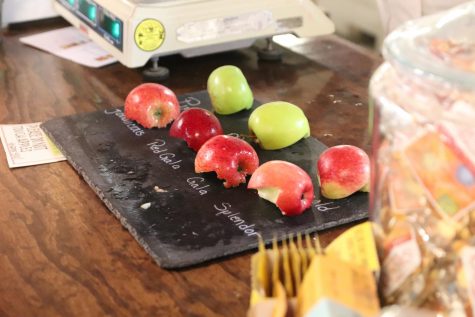 After finishing up there, the Garden Club visited Roku Ramen. Of course, Mrs. Schoneweis would take us to a ramen place!
After finishing lunch, they stayed in on a Health and Wellness Club meeting at Allen Hancock College (which, by the way, offers one free year). The second part of their club meeting was an optional visit to their community garden.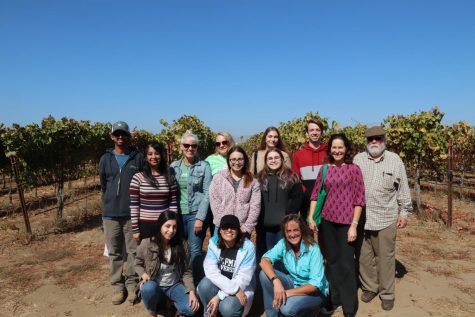 They described their garden and what they were doing with it. It included advanced irrigation, summer vs. winter crops, and a creepy, broken down van as a Halloween feature.
The next day, the Garden Club distributed apples to TUHS students and Staff. Mr. Popejoy and Mr. Morris, notably, enjoyed the apples, and some even grabbed two. Nobody complained.
Overall, it was a great experience and a great win for Garden Club.