S-Club celebrates International Women's Day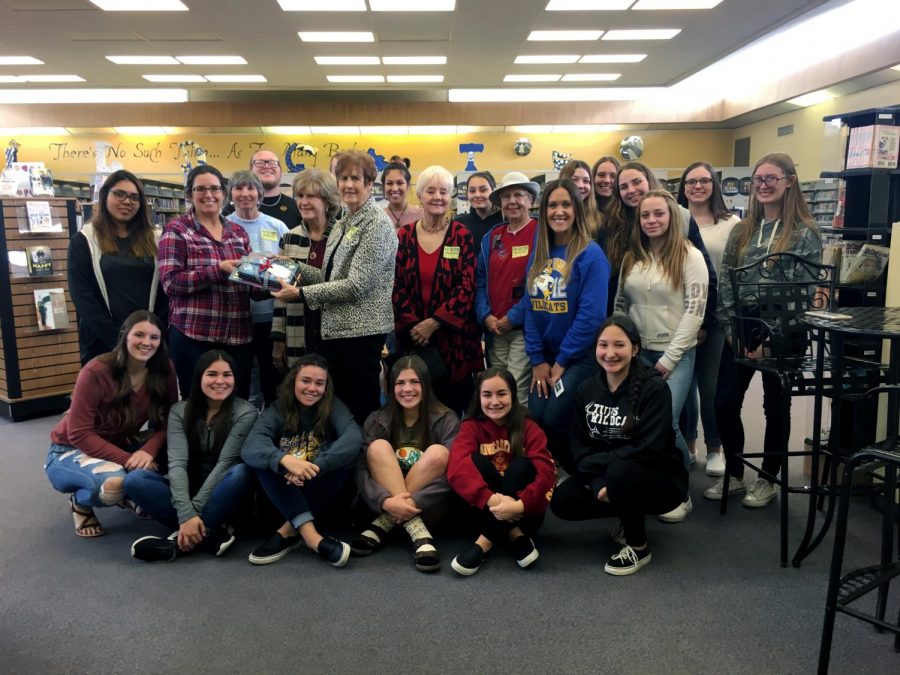 International Women's Day is celebrated every year on March 8. This day is used to celebrate the social, economic, cultural and political achievements of women. International Women's Day main purposes are to create unity, celebration, reflection, advocacy, and action. Every year, this celebration continuously grows creating a global awareness.
In honor of International Women's Day, a few members from the Soroptimist International Club of Taft donated and presented several books to TUHS library. These books were about successful women in sports, politics, and leadership roles. S-Club Adviser, Emmy Lou Heber stated, "Carolyn Hosking, who is Interim President for Soroptimist of Taft, contacted me and shared that they had some books they wanted to donate to our school in hopes of inspiring girls at Taft High to seek out leadership roles in International Women's Day." When asked what else she would like to say, she said two of her favorite quotes by Michelle Obama and an unknown author in honor of International Women's Day, "There is NO LIMIT to what, we as women, can accomplish," stated by Michelle Obama. "Empowered women empower women," stated by author unknown. The presentation was carried out by S-Club members in order for them to experience leadership roles and it gave them a chance to be a part of something very rewarding.