Homecoming Floats Featured Video Games
During Homecoming, the floats were one of the major hits of the night. With their video game themes, the crowd and students involved had a wonderful time watching the skits and choreographed dances of the four class floats.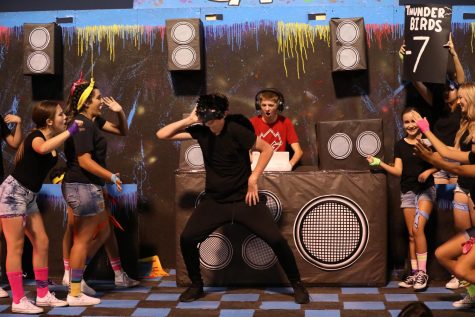 The Freshman used a Just Dance theme and were bursting with excitement as they performed their dancing skit, which included an enemy Thunderbird, Jackson Mainard, with some less than likeable dance moves.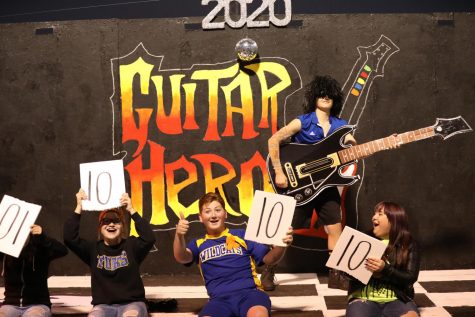 The Sophomore's float was Guitar Hero themed and featured air guitarist, Richard Posey. The judges downstage were scoring his performance and cleared him with tens across the board.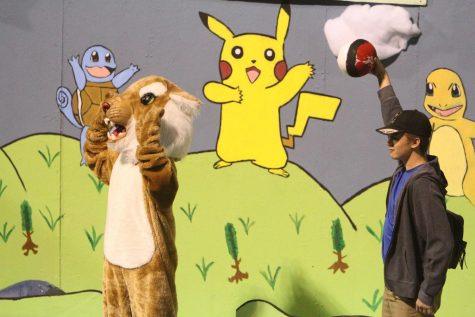 The Junior class float was Pokémon GO themed, beginning with some modern trainers on their phones, starting up their games and activating the player, Gary Buchanan, on-stage. The player went on to capture another enemy Thunderbird in a pokéball after evolving his Wildcat into the school mascot, Wally The Wildcat.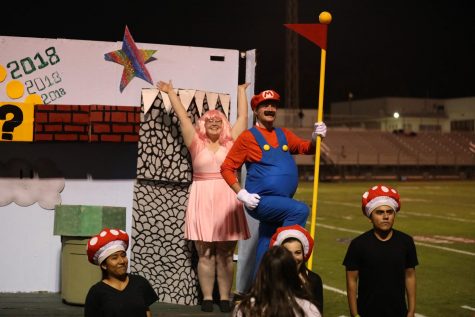 The Senior class float included a Super Mario Bros. theme with appearances from Mario, Sawyer Maier, and Luigi, Abel Lopez, who rescued Princess Peach, Jenna Yarbrough, from a baby Thunderbird.
Halfway through the Varsity game, the Seniors were announced the winners of the Homecoming float contest. After all their hard work throughout the week prior to the event, the win was definitely well deserved.